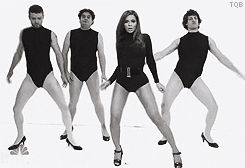 I have a confession to make. I'm a 27-year-old who has never been on a date in her life. No, this is not a "boo-hoo, poor me" post. It's not even an "I AM WOMAN. HEAR ME ROAR" post. Wong Fu Productions did a round table in their lunch break series about "singledom" and single life, & I related to it A LOT.  So, I'm answering your questions, and hopefully show others who might be going something similar that they are indeed not alone.
Is it by force or by choice? Now being an Asian woman in her mid-20s that's never dated I get asked this question a lot. To be honest, my parents never really ENFORCED a rule that said I couldn't date. They did strongly encourage me to focus on my studies, but I never really abstained from dating for their authority. I respect my parents, but choosing to achieve a goal was my choice. As a college post-grad, I'm still in the "exploration of me" phase, because I want to continue evolving before I can fully commit myself to another person.
Has no one ever asked you out? (You'd be surprised at how much I get this one)Short answer, no-people have asked me out. Now, I'm not a highly pursued woman, let's not paint a false picture. However, all the times a gentleman has asked me out, I've turned him down because I wasn't interested and I'm still working out my own kinks.
Why don't you give the guy a chance? You never know if it'll work out. I believe in chances, but I also believe in being honest and transparent. I don't desire to date for the sake of dating. Yes, you're supposed to go out, acquire your tastes, see what you like and what you don't like. No judgment to the people who do that, it's just not for me. For me, I'm at a stage where I'm still in development. When I'm ready to date, I like to believe I'm dating to seek my "forever person" (I don't believe in soulmates).
What about online dating? For years I've sworn against online dating. I have friends who met really great mates and partners online, but I believe in a more organic form of romance. Am I little open minded about it now? Yes, but I'm not signing up for an okcupid or plentyoffish profile soon. 😉
Do you think your "obsession" and falling for celebrities hold you back? Yes, I do have an M.O. but I don't necessarily see it as a disadvantage. I see it as I'm visualizing qualities I want in a significant other. I do have the rationale to realize I may never end up with these gentlemen who I have fallen for, but that's the beauty of life – that it's a learning process and it's a journey. And who says I won't end up with said crush? Vanessa Lachey said she married her celebrity crush. 😉 All things are possible with a little faith, trust and pixie dust.
So, what now? Will you be dating anytime soon? – Truth is, maybe not this second, but the near future, if I relocate. I feel like being in a new setting, hopefully new career, and new perspective, my mind will open more and be ready to find someone who's accepting yet challenges me to be an even better version of my current self.
So, ladies and gentlemen, no matter how old you are. I want you to know that the single life does not SUCK. Sure, moments can be lonely. But think of it this way – you don't have shave as often if you're single, you don't have to go to awkward functions if you don't want to, and the best part… you don't have to share your cake. 😉 So, keep on keepin' on singletons. Love will find us in a variety of ways we never expected.